On Saturday night, just before midnight, Daniela and I were roped into playing a game of cricket on Sunday for a team of ex-pats.  Well … "roped" is the wrong word and much too unfair: we signed up with enthusiasm.  No, that's not quite right, either. Dani gets incredibly excited by this sort of random adventure and she signed up with genuine enthusiasm.  It was inevitable at that point that I sign up as well (with Australia levelling the Ashes up in Leeds, I did have a patriotic duty to join the fray), but my enthusiasm was buoyed somewhat by the wine and had a slightly greasy patina of apprehension.  I hadn't played a proper game since October 1992 when I was in my high school team and Dani had only played a couple of games of backyard cricket with the dog chasing the ball.  Still, we were assured that experience and ability were by no means necessary, so we agreed con gusto.
We only got to bed at 3am on Sunday (it was a big night – a friend was leaving London), but managed to wake in time to gather with the rest of the team in central London at 11:30am, coffee in hand.  To the casual eye, my whites may have looked a bit like an old pair of khakis supplemented with a borrowed white polo shirt.  Dani, of course, was resplendent in white from top to bottom.  The team we played for represents a charity and, it turns out, there are charities that offer transportation services to other charities, so we all piled into the mini-bus more usually used for carrying disabled children to be driven for an hour and a half to the interminable maze otherwise known as the Oxfordshire countryside.
We must have spent 40 minutes twisting and turning and silently swearing at the perpetually manic directions of the lady in the SatNav ("Recalculating.  After point four miles, turn left, then turn left.").  I was sitting next to our captain – an Indian chap with an easy grin who was about to submit his Ph.D.  He alternated between trying to figure out where we were, pouring scorn on the English badminton team for pulling out of the world championships in India and declaring confidently that, as an Australian, I must be a fantastic fielder who would happily throw himself horizontal to stop a boundary.  I mumbled something about a bit of practice in the nets before the match and stared anxiously at the six-foot hedges.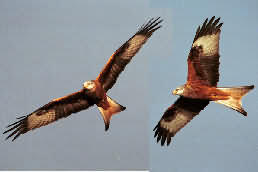 We eventually found the Ipsden Cricket Club [Google Maps].  It's a beautiful ground that backs onto a (recently harvested) wheat field and has a gigantic ash (?) tree down on the long boundary at the western end.  The pavilion even has a piece of the original floorboards of the Long Room at Lord's.  The weather was superb, with barely a cloud and a fair breeze coming from the north west.  I guess that the temperature would have been in the mid-twenties (Celsius).  There were some Red Kites in the sky and quite a few gliders were out for the day.
A couple of the guys padded up and we took turns bowling in the nets.  I somehow managed to keep mine in the general direction of the stumps, managed a few yorkers and even clean bowled one of our batsman once.  The captain told me that I would bowl in the match and our friend that had invited us expressed some joy that he wouldn't have to be bowler number five all on his own.  I started to pick up some confidence.  It was fun.  It was relaxed.  I didn't suck.
The game was to be 35 overs each; we fielded first.  The Canadian on our team used to play as a catcher in baseball and became the wicket keeper.  Dani alternated between Third man and Long on, while I swapped between Point and Mid-wicket.  We had two good bowlers, two pretty-good bowlers, and me and my mate who'd invited us.  We did pretty well in the first 10 or 11 overs.  We got a couple of wickets and they weren't scoring too quickly (maybe four per over?).  I didn't fumble my first couple of touches of the ball and Dani was enjoying herself.
Then I missed a ball badly.  I froze, didn't get down to it and had to run swearing after the thing only to watch it dribble over the boundary.  Not to worry, it was only one mistake and other people were occasionally missing some too.  After a couple more overs I was called up to bowl.  I was okay in my first over:  clearly nervous and not very good, but not obscenely bad either.  My second over, however, was a shambles that in hindsight I'm almost oddly proud of.  It was chaotic, occasionally dangerous to the batsman and very, very expensive.  I was "rested" after that.
My second over also roughly marked the start of our mini collapse.  Without a fifth bowler, our two decent guys had to bowl 11 or 12 overs each (the Ipsden team very kindly waived the rule requiring no more than seven overs per bowler) and they started to get tired.  I was fading mentally pretty quickly and I missed four or five balls in what turned into a pretty farcical fielding display.  I even managed to have my feet slip out from under me on one occasion.  Drinks came out after 21 overs and our captain took the time to observe that we were fielding atrociously.
By that point the batsmen had settled in nicely, though and our fielding was rarely the problem.  Boundaries, boundaries, everywhere became the order of the day.  Poor Dani had to scramble down the embankment past the boundary to hunt for the ball in the bracken on more than one occasion.  I was out at Deep cover point and Deep forward leg by then and under instruction to stay on the boundary (not walk in with the bowler).  I may not have had the reflexes for the infield, but dammit, I could run around like a mad hare as sweeper.  For the last five overs or so, I switched over to the northern side of the field and played Square leg and Deep cover.  I managed to stop the three or four balls that came to me, saving a couple of singles and a boundary, so my fielding ended, if not a high note, then at least having recovered a smidgen of self-confidence.  Ipsden managed 3 for 236 after 35 overs, with one chap on 101 not out.  It had taken three and a half hours.
Our hosts put on quite a spread for the break.  Half a dozen types of sandwiches, some chips ("crisps" to the English) and a bunch of delicious sweet tarts and teacakes filled us up mightily with endless cups of tea.  The black labrador of the club president happily wandered between us, soaking up the attention.  I reminded Dani how to hold the bat (it's not a natural position for someone new to the game) and we both earnestly hoped that we wouldn't need to pad up.
Dani's and my friend opened the batting along with the captain and it shortly became clear that the race was on.  I was surprised.  Apparantly last year the Ipsden team had gotten our lot all out for only 60.  Dani and I ended up sitting and watching a fine batting display as our batters clipped along to seal the win with two balls and six wickets to spare.  One of our lads managed a fantastic century and another 74.  The sun had started to set by the end and the wind, still fresh, began to chill a little.  Jumpers, cups of tea and the dog to the rescue, we were toasty warm through to the end.
It was the last game for our captain, who on top of the win to remember was presented with a bottle of champagne and a first-edition copy of C.L.R. James's classic, "Beyond a boundary", by the regular members of the team.  We got back to London about 9:30pm and were home by 10.  It was an absolutely cracking day.  We really enjoyed ourselves and the team was a great bunch of guys.  It was, in many ways, the very best sort of day in England.
Now if only I weren't so stiff the day after that I can barely walk …